Attorney Dan Newlin and victim's family file lawsuit against deputy, Uber driver
Corey Allicock, 28, killed while riding in Robert Williams' Uber car
By Erik Sandoval – Reporter , Troy Campbell – Reporter
LONGWOOD, Fla. — The family of an Uber passenger killed in a deadly crash involving a Seminole County sheriff's patrol car has filed a negligence lawsuit against all of the parties involved.
According to the Seminole County Clerk of Courts, the lawsuit was filed by the family of Corey Allicock, 28, who was killed in the crash on Dec. 12.
The suit names Seminole County sheriff's deputy Donald Eslinger and Uber driver Robert Williams, 73.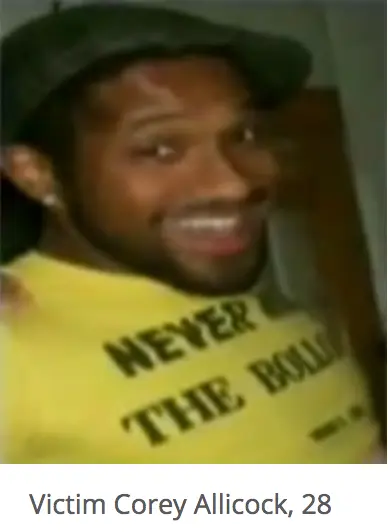 An investigative report released by Florida Highway Patrol on Tuesday found Williams to be at fault for the crash after he ran a red light at the corner of State Road 434 and Ronald Reagan Boulevard.
Investigators said Williams hit the SUV driven by Deputy Scott Sullivan, which witnesses said was speeding through the intersection at more than 60 mph.
The crash sent the Uber car cartwheeling through the intersection.
The report shows an autopsy found Allicock died from the impact of the crash and losing too much blood.
Investigators did not place any blame on the deputy, explaining he was on his way to a domestic violence call at the time, noting he did not have his emergency lights or siren activated at the time.
Williams was cited by FHP for running a red light and causing Allicock's death.
Attorney Dan Newlin told News 6 he is representing Allicock's family and helped them file the negligence lawsuit.
When News 6 told the family's attorney that FHP cleared the deputy from any wrongdoing, the attorney said the family will drop Sheriff Donald Eslinger from the lawsuit.
The FHP investigation shows Sullivan has hired attorney Matt Morgan to represent him.
A man who answered Williams' door told News 6 he had no comment on the investigation on Tuesday.​
Uber said in a statement to News 6, "our thoughts are with all those involved in this tragic accident, and with their families coping in the aftermath."
Uber also added that Williams had been on the platform since April 2015 and had provided more than 800 rides with an average rating of 4.8 out of 5.
Williams has not driven with Uber since the accident.
Click here to read the original article and watch the video.