Dan Newlin Gets Big Bucks for Local Family
Dan Newlin gets Big Bucks for Local Family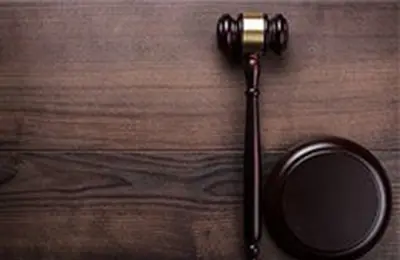 Prominent Orlando attorney Dan Newlin is revered by many in the Central Florida community, including a local family, recently awarded a multi-million dollar judgment.
Newlin and an Orange County jury sent a strong message to would-be murderers when a $24 million dollar verdict was awarded to the estate and survivors of police officer Alfred Gordon, gunned down over three years ago.
Gordon, off-duty at the time, was murdered by Hugo Terry and Davin Smith in a robbery attempt following Gordon's withdrawal of cash from a Bank of America ATM on October 4, 2007. Shortly after, the two suspects were arrested, charged and convicted of first degree murder. Both Terry and Smith are serving life sentences without the possibility of parole.
Newlin was contacted by Officer Gordon's surviving wife Beverly and three children and asked to serve as the advocate for the estate to file a multimillion dollar lawsuit against Bank of America, for failing to provide adequate security and lighting at the business and ATM. Last year, when it was rumoured that the suspects were potentially seeking to profit from their story, Newlin sprung into action, spearheading a civil lawsuit against them in an effort to prevent the scumbags from profiteering from the murder of Officer Gordon.
"After discussions with the Gordon family, we agreed that there was more we could do to penalize the two thugs who stole Officer Gordon's life," Newlin said.
Along with Miami based attorney John Leighton, Newlin presented Officer Gordon's case to a jury of six Orange County residents over two days of trial. Newlin and Leighton asked the jury throughout the trial to send a message to criminals in the Central Florida community that you cannot profit from committing a violent crime. The jury agreed with the attorneys and awarded the estate and survivors a total of $24 million.
"If they get a book deal, if they win the lottery, whatever it is, we're going to be there with a judgment," said attorney John Leighton.
Added Newlin, "This trial was about providing closure not only to a grieving family but to the Orlando Police Department and the Central Florida community. Al Gordon served his country and Orlando with pride and was a devoted parent and friend. Today I was humbled to be a part of honoring his memory and helping his family move on with their lives knowing that justice has been done."
Beverly Gordon summed it up this way, "I don't know if any amount will make up for the death, but this (verdict) says you were liable for it civilly."
Attorney Dan Newlin has offices in Chicago, Illinois and Orlando, Florida. Read More