Family of 10 Year Old Killed by OUC Truck Hires Attorney Dan Newlin
Marisol Gonzalez Was Struck by Utility Truck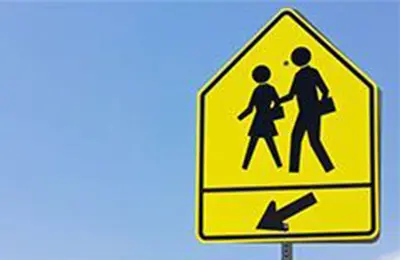 Marisol Gonzalez came to Orlando to start a new school, learn a new language and begin a new life after moving from Puerto Rico this summer to join her father, Francisco Gonzalez.
The 10-year-old was walking home from Ventura Elementary School with her older sister, Ildaris, on Dec. 2 when brakes screeched and an Orlando Utilities Commission truck veered directly toward them. The crash left Marisol with critical injuries and devastated her 15-year-old sister. "She is emotionally destroyed," Francisco Gonzalez said of Ildaris at a news conference at The Potter's House church off Pershing Avenue, where Marisol will be remembered in a service at 6 p.m. Saturday. "I knew from the my daughter's screams on the phone that it was grave."
For more than a week, Marisol lingered at Arnold Palmer Hospital for Children following the crash at Pershing Avenue and Wildhorse Road in east Orlando. She suffered a traumatic brain injury and never awoke. She died Wednesday. "She didn't even get the finish her new school semester," said attorney David Davila.
The OUC driver, 63-year-old Edwin Hill, was making a left turn on a green light when he was struck by an oncoming vehicle driven by 53-year-old Paul Frye. The force of the impact pushed the truck into the girl. Florida Highway Patrol troopers are still investigating and charges are pending.
After her parents made the decision, Marisol was kept alive long enough to have her organs harvested. Six individuals received them, according to Gonzalez's lawyer, Dan Newlin. "Right now, as we speak, in many different cities across the country, lives are being saved because of Marisol's parent's selfless decision to donate her vital organs, let OUC and their careless driver ponder that for a while," Newlin said. The attorney would not discuss any legal matters during the news conference but said they have hired independent investigators to evaluate the accident. Newlin also announced a trust fund was established in Marisol's name to help the family with funeral costs.
Gonzalez moved to Florida six months earlier for better job prospects. The single father saved money to get an apartment and bring his three children, Marisol, Ildaris and 13-year-old Francisco Jr., to Florida. Newlin said his client's minimum-wage job won't cover the expenses needed to bury Marisol in Puerto Rico. The trust was established online at GiveForward.com under the name Marisol's Miracle Flight. The memorial service for the little girl who loved animals, the color pink and wanted to be a veterinarian is open to the public and Newlin asked the community to bring stuffed animals as a show of support.
The brokenhearted father could hardly articulate his grief Friday. Before they took Marisol away, he cut a lock of her hair and had prints made of her hand and foot. "Love — she was full of love," Gonzalez said of his daughter. Read more.